Product Feature:

1. Excellent heat conductivity.
2. The transmittance is up to 92%.
3. Use toughened glass, high temperature resistance.
4. The surface of the radiator is treated with anodic oxidation.
5. Simple installation, easy to remove, wide range of application.
6. Efficient heat sink: use of die-casting cold forging technology, large cooling area, good cooling effect.
7. Shell with high-pressure die-casting aluminum, solid and stable structure, strong impact resistance, strong pit shock, shell surface paint treatment, anti-oxidation, anti-salt spray, anti-corrosion, anti-rust.
8. Use High luminous SMD3030 light source, with higher luminous efficiency, can get 115lm/w (for whole light), after we test, less light failure, energy saving and better illumination effect, high stability, longer life-span.
9. Resist Lightning surge voltage 4KV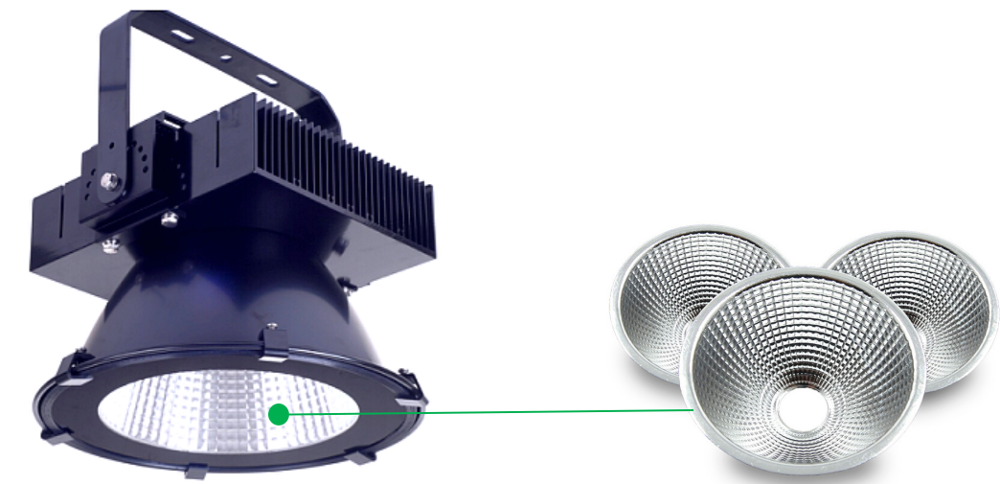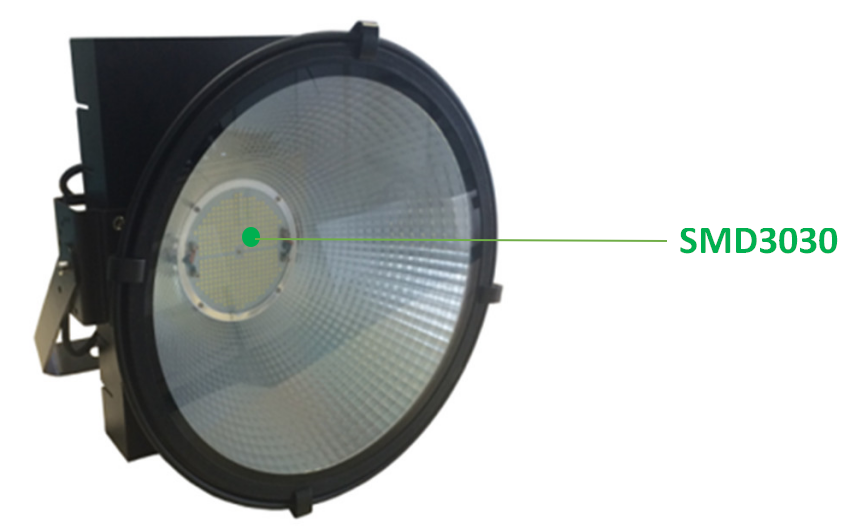 Wide exposure,High brightness: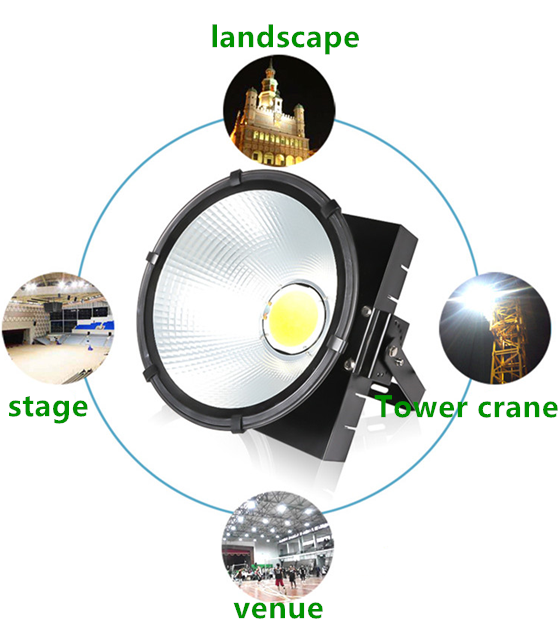 Product Body Parameters :
1. Dimension: 410mm(L)*300mm(W)*85mm(H)
2. Packing size: 46cm(L)*46cm(W)*40cm(H)
3. IP rating: IP54
4. Housing color: Normally Black
5. Light Source: 600pcs of SMD3030 C ree chips
6. SMD Brand: C ree
7. Driver Brand: Meanwell (2pcs of ELG-240)
Electrical Parameters:
1. Input: AC 180-305V
2. Power: 500Watt
3. PF:>0.95
4. Driver Efficiency: >90%
5. THD: =<10% at full load
Optical Parameters:
1. Lumen Efficiency: about 115 lm/w
2. Total Lumen : about 57000 lm
3. Color Temperature: 3000K /4000K/5000K/5700K/6500K
4. CRI: >80 or > 90
5. Lens beam angle : 25°/60°/90°
6. Lifetime: 50,000 hrs
Certificate: CE-EMC, CE-LVD, ROHS
Warranty: 5 years (with MW driver)